In this day and age, data is a vital commodity that every organisation must manage well.
With R7, we have proven solutions for all your data management needs, from storage, retrieval,conversion and protection.
Our in house experts are at hand to ensure all your requirements are met and fulfilled at every level.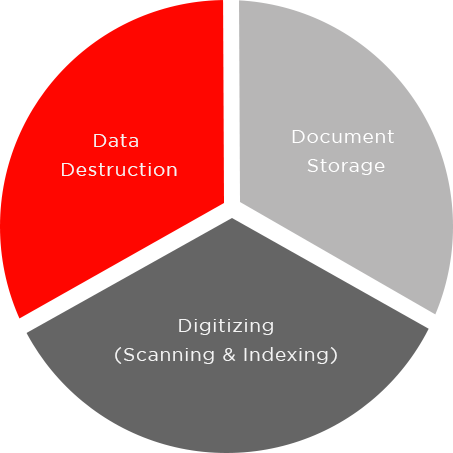 The objective is to help an organization safe keep their important documentation while providing accessibility, for both business operations and compliance audits.
Managing records of an organization throughout their life cycle – from the time they are created to disposal
Example of records: hardcopy confidential and non-confidential documents, computer hard-disk, compact disk/DVDs, medical records & etc
Records are managed according to the retention schedule. Once the life of a record has been satisfied according to its pre – determined person and there are no legal holds pending – it is authorised for final disposition – destruction, transfer & permanent preservation